Accelerated Orthodontics in Beverly Hills, CA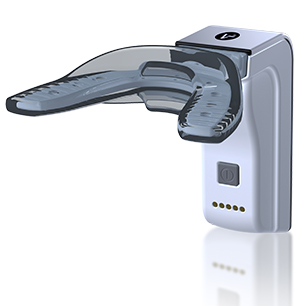 There are countless patients in the central Los Angeles area who'd love to achieve a straighter smile, but the prospect of undergoing orthodontic treatment isn't one to take lightly – in fact, the process often requires a commitment that spans multiple years. At Prero Orthodontics, we want to help you achieve beautiful results faster, and Dr. Dovi Prero follows through on that goal with accelerated orthodontics. These state-of-the-art techniques can be used to speed up both traditional and Invisalign treatment resulting in a more convenient and comfortable process for our valued patients.
Do you have any questions for our team? Are you ready to schedule your first consultation? Contact our Beverly Hills, CA practice today! We also serve the surrounding areas of West Hollywood, Santa Monica, Culver City, and beyond.
PROPEL® Orthodontics
If you're hoping to complete orthodontic treatment in less than a year, PROPEL can be a great step in the right direction. This state-of-the-art technology helps to significantly speed up tooth movement, and around 80% of current patients benefit from the assistance including those using Invisalign aligners, clear ceramic braces, and conventional braces.
The secret behind PROPEL is that it actually taps into your own biology and stimulates the bone that surrounds teeth creating faster and more predictable results. Patients usually won't require as many visits to our Beverly Hills practice when they're using PROPEL, and you'll see gorgeous results at an increased pace. When using PROPEL, there are no surgical procedures, no significant discomfort, and no recovery time required – patients resume their daily routine right away.
AcceleDent™ Technology
AcceleDent relies on the power of SoftPulse™ Technology to speed up orthodontic treatment, whether you're wearing Invisalign aligners or traditional metal braces. This convenient device generates small vibrations (also known as "micropulses") through the mouth creating a gentle acceleration that increases comfort.
When using AcceleDent, patients bite down on a mouthpiece (it resembles a traditional mouthguard or nightguard) and start the activator to enjoy the effect. You should be holding it firmly enough in your mouth that it's easy to be hands-free. This allows patients to read, watch television, or text their friends without any interruption to their daily routine. Better yet, you only have to use AcceleDent for 20 minutes at a time – after that, you're finished until the next day!