Prero Orthodontics Transforming Smiles in Beverly Hills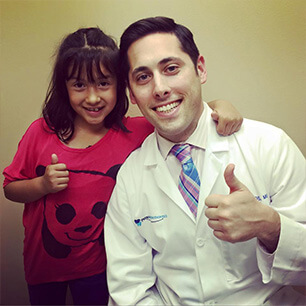 Welcome to Prero Orthodontics! We know you have a number of orthodontists to choose from in Beverly Hills, and we greatly appreciate the patients who trust us to help them reach their smile goals. As a board certified orthodontist, Dr. Dovi Prero has completed a doctoral degree in dentistry, additional education in orthodontics, and passed oral and clinical examination by a board of experienced, knowledgeable orthodontists. Dr. Prero didn't stop there, he has completed training in numerous advanced orthodontic techniques and technologies. Whether you're interested in traditional braces or an alignment tray orthodontic system, Dr. Prero has the training, skill, and expertise to straighten smiles comfortably, conveniently, and carefully.
If you imagine metal brackets and wires when someone says braces, you're in for a surprise. At Prero Orthodontics, we still rely on this tried, tested, and trusted orthodontic method, but we use small, extremely low profile brackets which means patients experience minimal discomfort and irritation from braces rubbing against soft tissue and brackets are less noticeable to the casual observer. Additionally, we offer tooth-colored and clear options for patients who prefer an even subtler orthodontic option. Want to make the most of your braces and express your creativity? Ask us about Insignia customizable braces. Want to skip the brackets and wires all together? Ask us about Invisalign alignment tray orthodontics, and how iTero digital impressions make planning treatment easier, faster, and more comfortable.
No matter what orthodontic system patients choose, they all want the same thing: to be more comfortable and get done faster. Thanks to AcceleDent and Propel, no matter what orthodontic style patients choose, they are able to complete treatment more quickly and comfortably. Contact the team at Prero Orthodontics if you have questions or concerns, or explore our service pages below.