Meet Our Beverly Hills, CA Orthodontist
Dr. Dovi Prero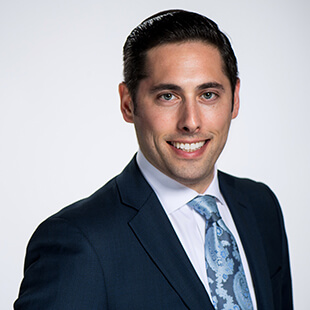 Dr. Dovi Prero sets the standard for patient care and communication. A firm believer in treating patients like family, Dr. Prero loves the satisfaction that comes with creating beautiful smiles and healthy lives. One of eleven children, all of whom saw the same orthodontist, he was inspired early on by the impact that the orthodontic treatment had on his family and the quality of their lives.
Dr. Prero seeks to have that same impact for each of his patients. Conveniently located in Beverly Hills, his office features the most updated technology available, including intraoral scanners and 3D x-rays. He only offers cosmetic teeth-straightening options so that you can get the smile you deserve without having to worry about a mouthful of wires.
After attending Towson University in Baltimore for his undergraduate studies, Dr. Prero moved on to receive a Master's Degree in Education from Loyola University Maryland. He then went on to attend dental school at UCLA and did his orthodontic residency at USC, where he received a Master's in Craniofacial Biology. Dr. Prero is a board-certified orthodontist and, additionally, has completed rabbinic ordination.
He lives in the area with his wife Naomi and his children Eliana, Alexandra, and David. Dr. Prero is proud to serve his wonderful community and looks forward to making your smile more beautiful than it already is.