Beverly Hills Orthodontist Reviews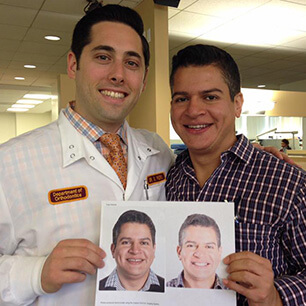 Most people read reviews before they invest $10 in a movie or before choosing an auto shop to change their oil. Surprisingly fewer patients say they read reviews before choosing an orthodontic or medical practice. At Prero Orthodontics, we pride ourselves on offering superior orthodontic services that exceed even the highest expectations and produce picture-perfect results, but you shouldn't take our word for it. Read some of the rave reviews from our happy patients below.
Google Reviews Facebook Reviews Yelp Reviews
Leave Us a Review
If you've had a great visit with the team at Prero Orthodontics, we invite you to take a few moments to tell our team and future patients about it. Whatever orthodontic treatment option you choose, we'd love to hear about your experience with our team, practice, and advanced technologies. Thank you in advance!